Happy Friday!  Here is a quick infographic that shows some of the current common myths about buying a home, and how they could be false.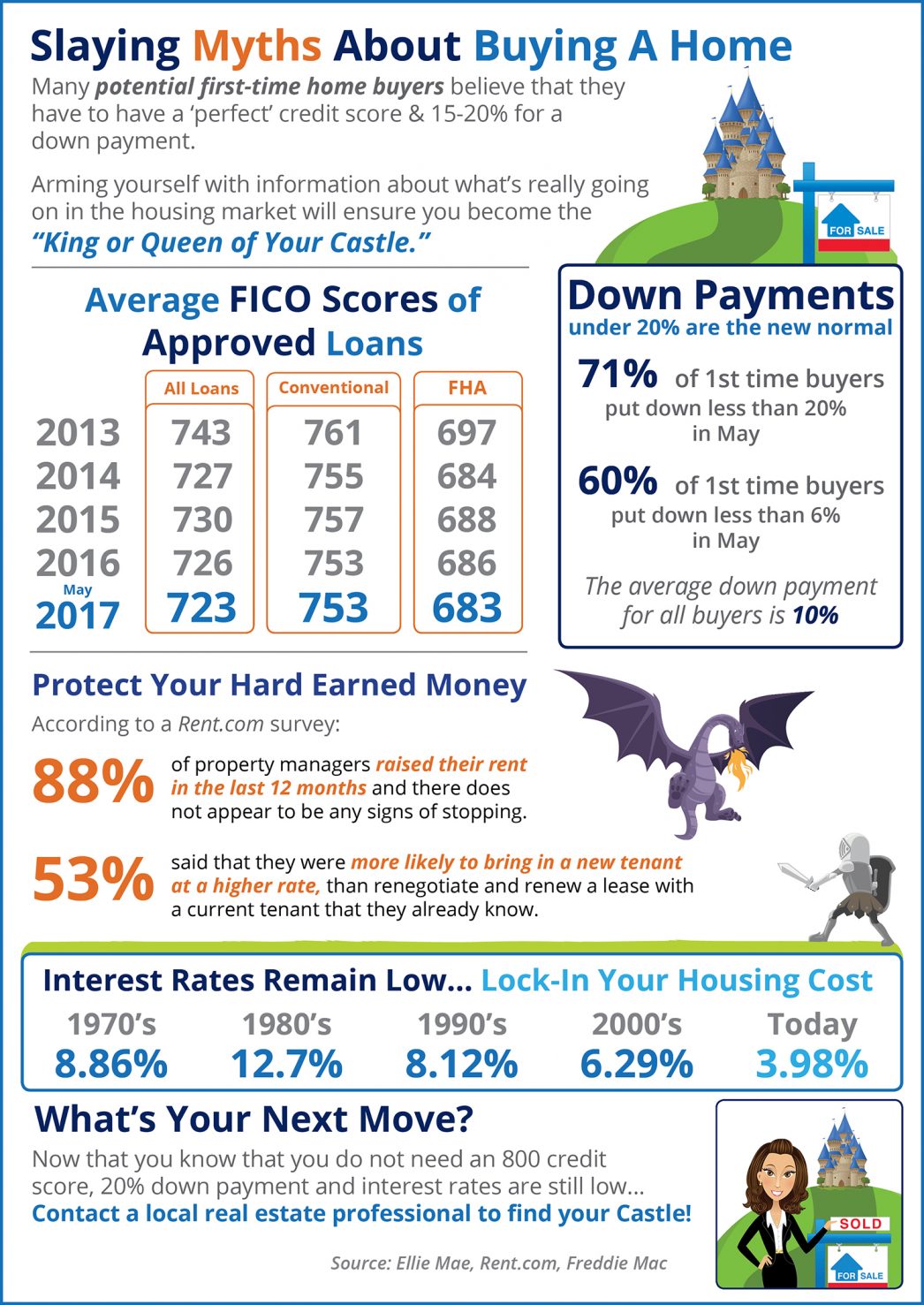 Highlights:
Interest rates are still below historic numbers.

88% of property managers raised their rent in the last 12 months!

The credit score requirements for mortgage approval continue to fall
As you can see from the graphic, the down payment needed for starter homes is often much less than 20% and can be as low as $0 depending on your type of loan.   If the home you are purchasing is less than the conventional loan limits for your area, which is $612,500 in San Diego, then you can often get approved for low down payment loans from FHA, VA or even low down conventional loans.  This will help you preserve your cash for improvements, decorating/furnishing your home, or for other investments that can help you achieve your financial goals.
For all of your buying questions you can contact SRG at info@sustainablerealtygroup.com or (619)847-3115.  We can help you on your way to building your own castle!
Erin J O'Connor – Broker for SRG